SENIOR CAPSTONE
I believe design can be used to provide a voice for ideas, beliefs, and stories that cannot speak for themselves. For my senior capstone project, I hope to solidify a story that holds a lot of meaning to me: my own grandmother's childhood in the Philippines during WWII. The events of her first six years of life are almost unbelievable, and have taken a lifetime to fully unpack and understand. Through her story, I hope to humanize the traumatic and statistic-driven events of war and immigration, putting them in context of their impact on the members of family. I intend to focus on the strengths of relationships at points of unity and separation, and the pure resiliency of the human spirit that allowed my grandmother to persevere.
We've always had the pieces: letters, photographs, citizenship documents, military records, and family heirlooms. The history behind them is disconnected and inaccessible to future generations. Putting her story back together is not only a unique gift to my family's legacy, but also a challenging and fulfilling exploration in design.
This page will be uploaded with weekly progress for the duration of the project, lasting January—April 2017.
CONCEPT + RESEARCH
ASKING QUESTIONS
To ensure that I'm pushing this project beyond just "a story about my grandma," and truly creating a piece that a wide audience will find meaningful, I developed a set of guiding questions.
How is traumatic childhood history remembered in late stages of life?
How do hostile situations of war affect families: both as individuals and as a family unit?
How can piecing together someone's past help validate their experiences and preserve their stories as a part of family legacy?
These questions hit on my main interests that I hope to explore through this project as well: psychology, memory, child development, preservation, and foundations of identity.
PRIMARY RESEARCH
What excites me the most about this project is the wealth of primary source documents, photographs, and letters that I have access to. I didn't even know these things existed before this past summer, and many of them hold important pieces of the story. More than anything, spending time with these photos and words really helped me feel like I was getting a sense of the personalities and warmth of the key players in my narrative.
Plus, my great-grandmother Vera was clearly such a diva and I love it.
Sifting through these files, as well as recorded audio files of a few important interviews, took most of my preliminary research time. I wanted to make sure I had a good grasp of what was there, as well as a full and complete understanding of all the events that took place. My narrative will be built primarily on these first-hand accounts of history. The primary text will be taken from key interviews with my grandmother and great-aunt, supported visually by plugging in photos and documents as they correspond with the story.
I'll give larger context to these events by pairing with historical research on relevant topics: Manilla, the Bataan Death March, Cabanatuan POW Camp #1, and the liberation of the Philippines. The book Ghost Soldiers by Hampton Sides has been a key source of information about Cabanatuan and its liberation, where my great-grandfather was one of 511 prisoners rescued by American rangers. His name is listed in the front cover of the book. To help tell this piece of the story, I plan to include substantial excerpts from this text.
VISUAL RESEARCH: MOOD BOARDS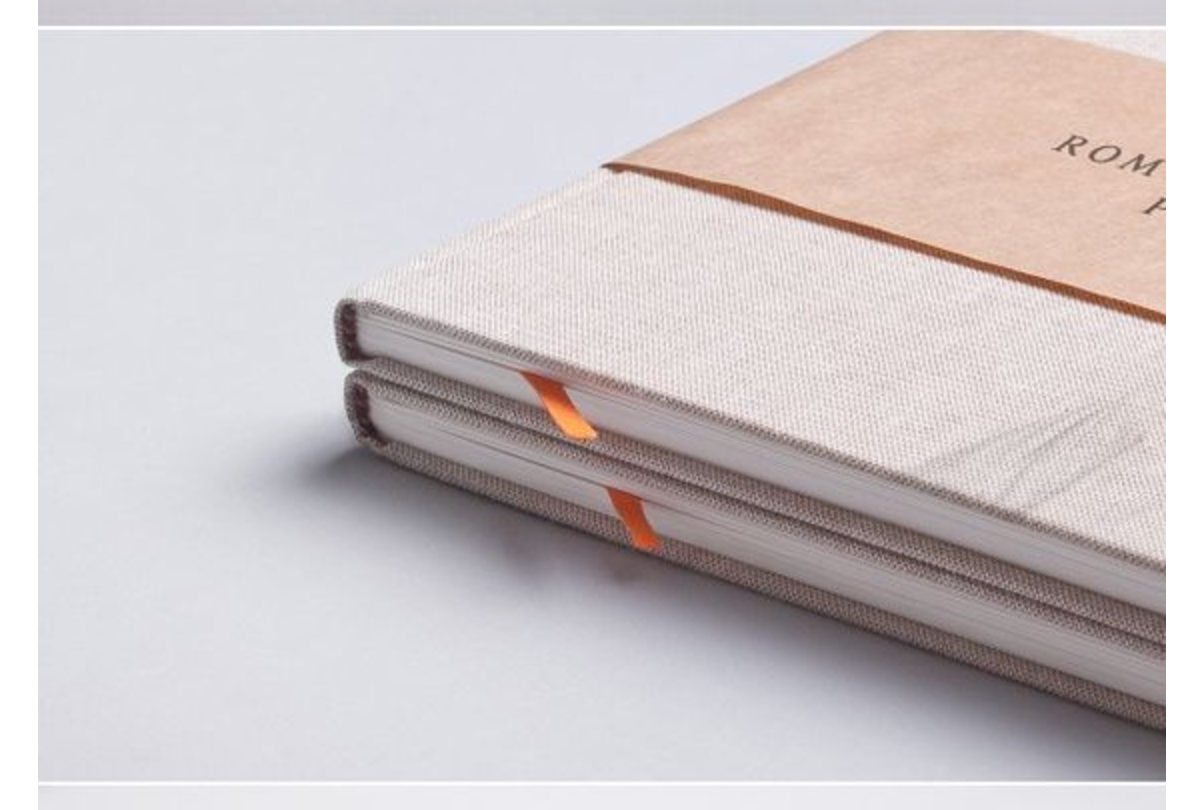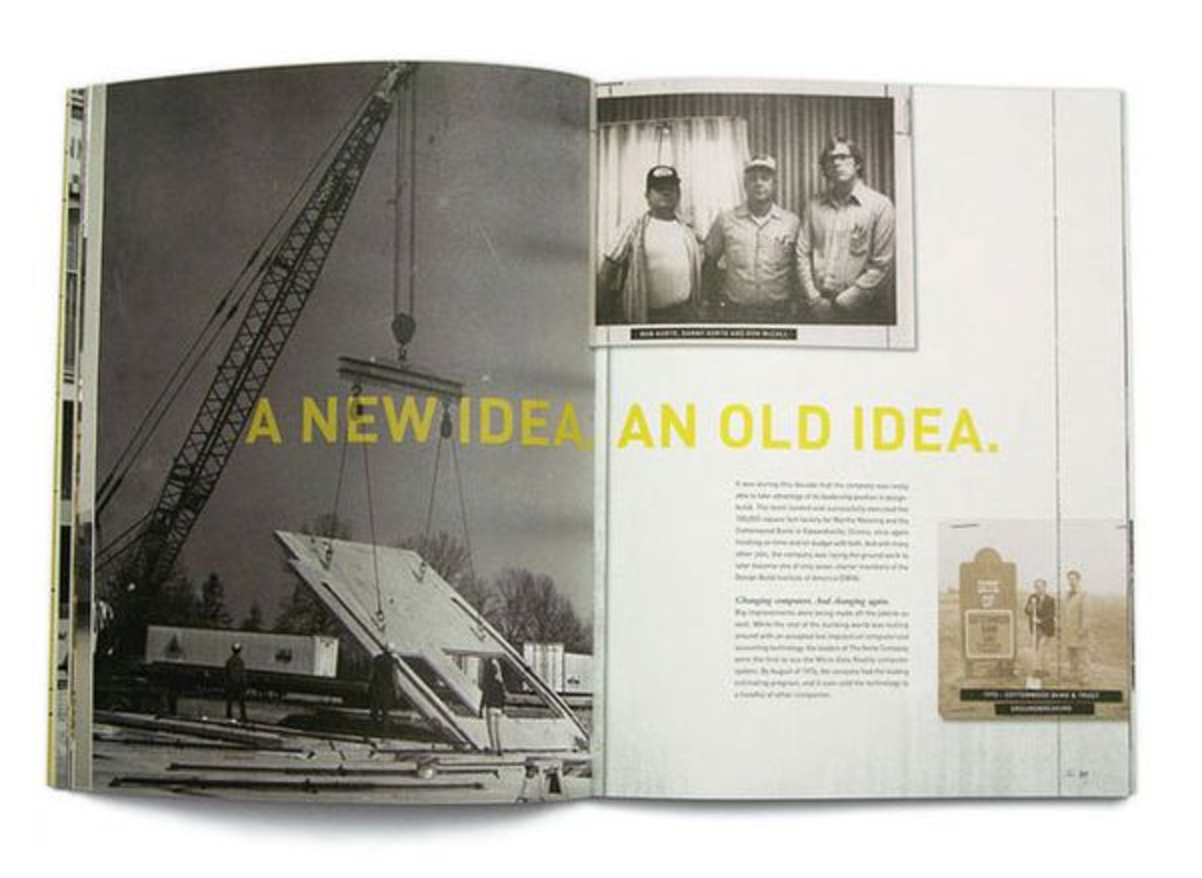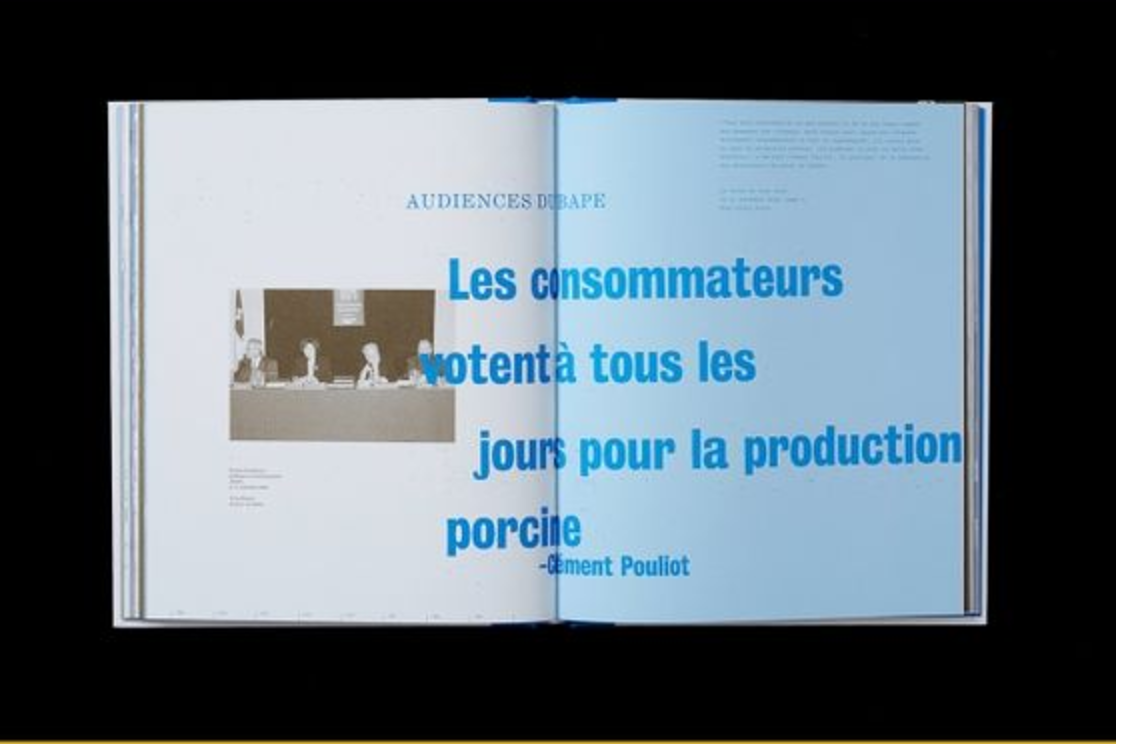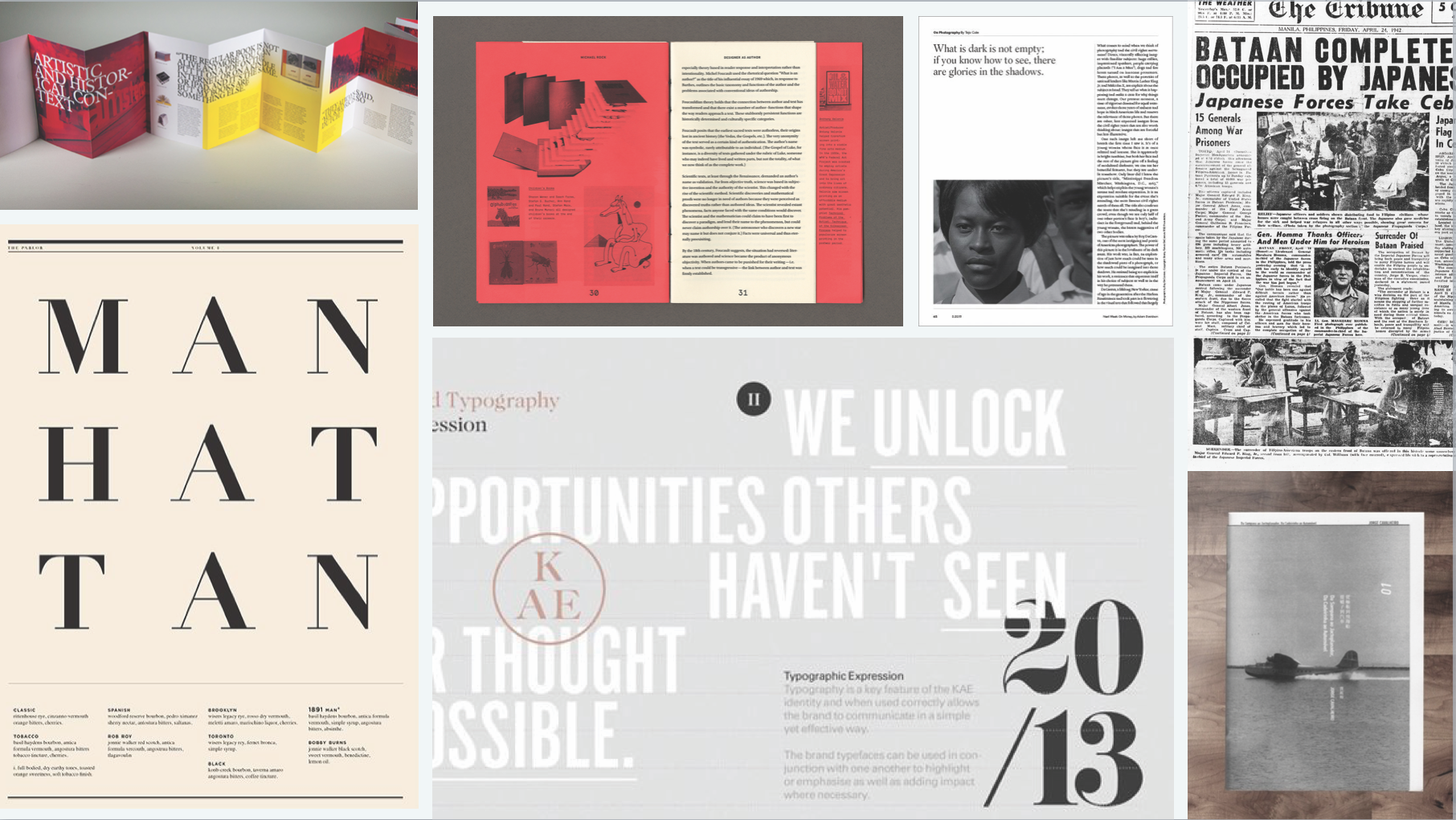 CONTENT MAPPING
DIAGRAMS
After preliminary research, I wanted to make sure I had a good understanding of the materials I had and how they'd fit together in a narrative. I first divided the storyline, as I understand it, into five sections. In each, I placed the photos and documents which generally fit into each part. From there, I sketched out a larger document showing the arc and pacing of the storyline, noting the themes and key pieces I wanted to highlight in each section.
CONTENT DUMP
The next step is to start diving into the real texts, documents, and images and placing them in context. A big challenge with this project is coordinating and effectively using these diverse sources, making decisions about which texts are carrying which parts of the story and how they'll best work together. I have a lot of information coming from a lot of different sources, which is exciting, but a little daunting to manage. To start sorting it out, I made a really basic content dump in an InDesign file, starting with usable pieces from my two main interview transcripts. I went through my sources in the order I'd figured out in my content maps and pulled additional text and images that plan to use. This step also involved a lot of transcribing of letters and documents.
For just this first pass, I kept to pretty basic hierarchical strategies to highlight a few key sections and quotes. I loosely color-coded the types of text to quickly judge the balance of interviews, letters, and other sources, as well as noting which text to directly quote and which to use as reference for background information. Overall, the goal for this process is to place all content in order, and start develop pacing.
Things I'm keeping in mind/wrestling with at this stage:
How to balance multiple voices in a narrative, both in content flow and visually on a page
How to distinguish the differences between my grandmother's family resources and other historical materials.
How much outside material I need to bring in to build context
LAYOUT
THUMBNAILS
Keeping in mind some of the big questions that arose from the content planning stage, I used loose thumbnails to help visually think through some organizational solutions. I thought through variations of sizes and orientations, primarily comparing the use of a more vertically-oriented rectangular page to a format closer to square. I also thought about the usage and treatments of photos and documents, and how those would relate to different levels of text on the page.
INITIAL SPREAD DEVELOPMENT
Chapter Header Variations
Section Header Variations
I eventually decided on a typography pairing of Lyon Text and Avenir. Lyon Text is used for primary body copy and large headers, while Avenir is used for smaller headers and captions. I shift this relationship slightly for the Ghost Soldiers portion of the book, using Avenir more prominently for bold headers and important pull quotes.
FIRST DRAFT
The majority of the work at this stage came from simply getting everything in order. I had a massive amount of raw content, coming from disconnected sources and non-chronological interviews. Since I'm only using first-hand accounts for the body of my book (with the exception of the excerpts from Ghost Soldiers), I really wanted to make sure all text is used effectively and accurately, and correctly paired with photographs and imagery. So, I started in with a pretty elaborate text dump, pulling and ordering usable content from transcribed interviews and documents. I kept simple systems of hierarchy, pulling out key quotes and passages to get an at-a-glance look of the flow of content and special sections.
PEER FEEDBACK
Better visual contrast between emotional sections, more apparent tension
More considered typographic hierarchy, use subheadings to give more information (geographical, key events)
Use color more in general, to add visual interest and thematically
Body copy too small! (I struggle with this quite often)
Consider use of maps or other elements to add geographic context
At this point, I also significantly changed the size of my book. I was originally envisioning a dramatic "coffee table" book, with large pages devoted to showcasing these beautiful photos. I received feedback that challenged me to create this same dramatic feeling, but on a smaller page size. The experience should be more intimate, matching the intimate nature of the content.
The final page size is 8x9"
ADDITIONAL MATERIAL
AUCTION PHOTOGRAPHS
Something I'd been struggling with in terms of my content was a good source of photography to add context for the setting of my story. I have amazing photographs from my grandmother, but they're mostly limited to photos of people. I needed to find a source for authentic imagery of their surroundings in Manila at the time.
Of all things, I found a collection of original WWII-era black and white photographs of Manila for sale in a local online auction. The photos were exactly what I was looking for. Many showed direct comparisons of buildings before and after the city's invasion, showing the extent of the destruction. I plan to use these photos both to add visual context for my grandmother's childhood years in Manila, and to substantiate the severity of the destruction she survived and witnessed.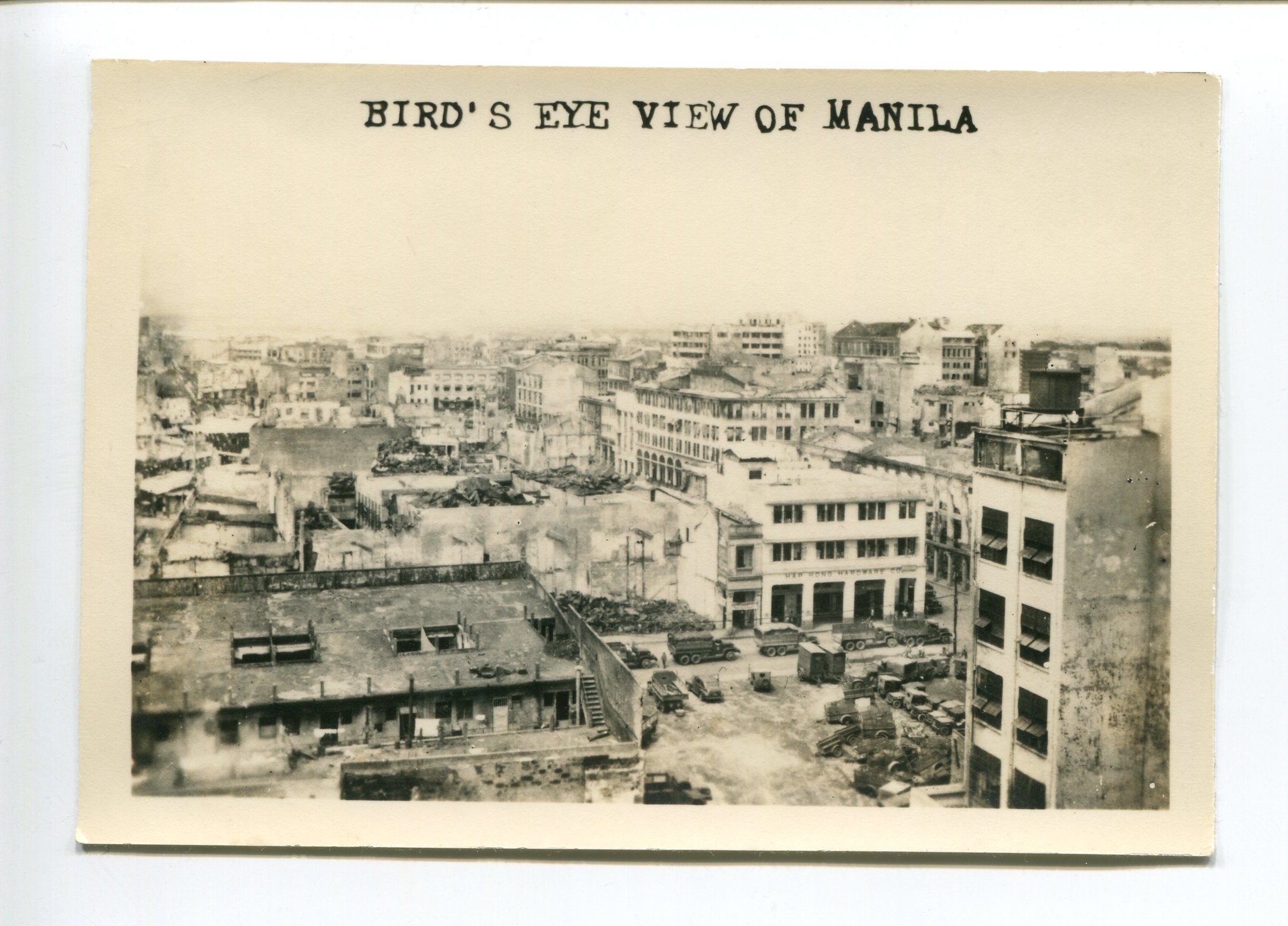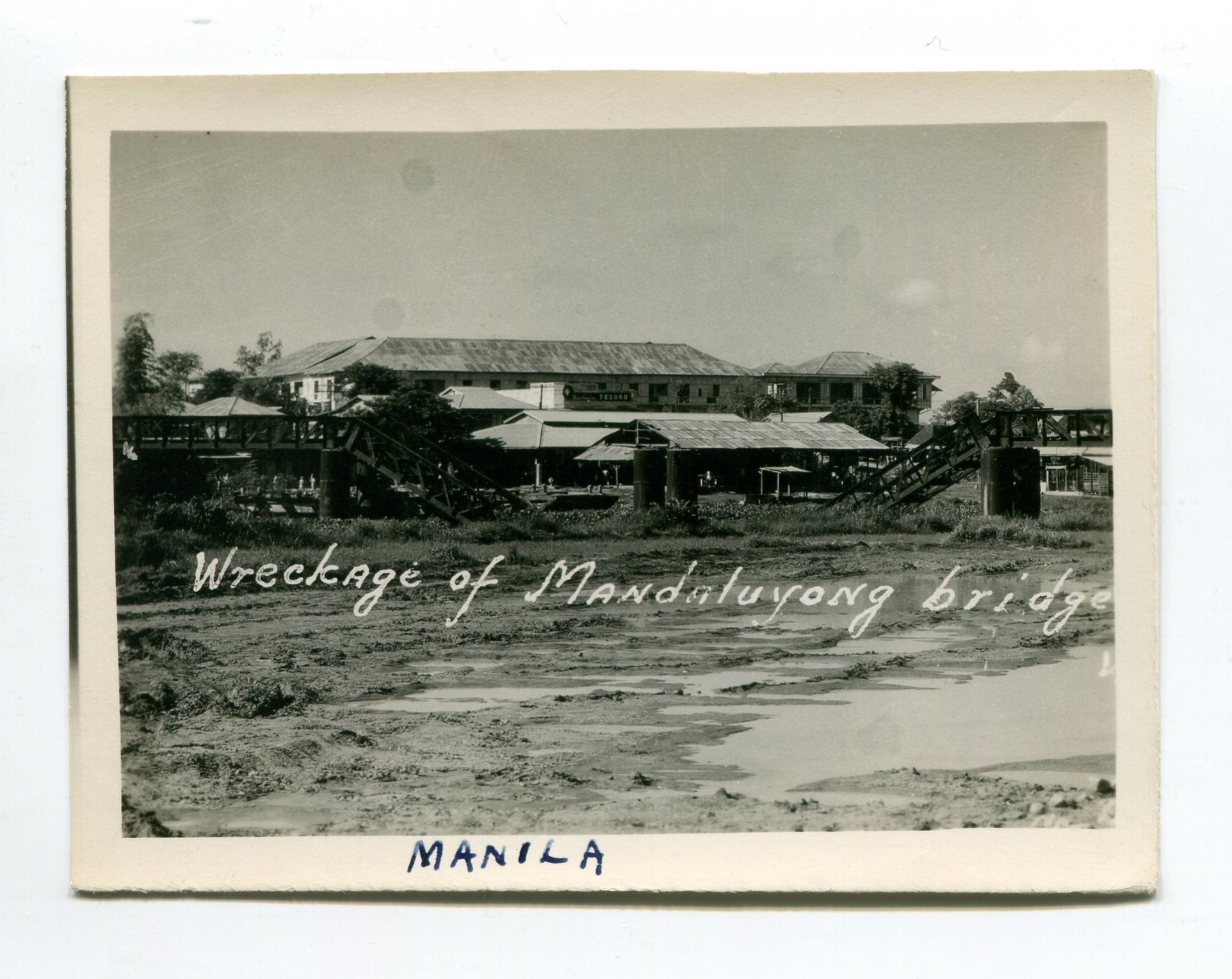 PHYSICAL OBJECTS
To add dimension to my book, I also wanted to add an element of photography beyond the flat scans of old photos. I was intrigued by the letter about John P. that described "a beautiful Chinese vase which he said was over two thousand years old and it must be for it is covered with little tiny cracks which at a distance appear to be a fine network," and wondered if my grandmother sill had this in her possession. She does, in fact, have what we believe is the same vase, in addition to other artifacts relevant to the story. She brought out quite a few of her dad's old possessions, hand-embroidered silk garments from China, his old New Testament copy, and the American flag that was presented to her at his funeral. I took a trip home to photograph these things, as well as some of the documents and letters.
I ended up using only a few of these, just to keep the pacing consistent with that section of the book, but I'm glad to have record of these objects for my own purposes.
LAST DRAFT
COLOR
One thing I worked to resolve in my last draft was my use of color throughout the book. I had some color in previous drafts, but it felt arbitrary and inconsistent. I also was so attached to the photos and documents on the pages, I had a hard time wanting to add any color at all that might distract from them.
Moving forward, I developed a thematic palate that supported the flow of the content, and a system to apply it throughout the sections. The first two sections use a light blue as Vera meets John P., and Helen is born. These sections are peaceful, idyllic memories of a happy beginnings as a new family, evoking clear blue skies. As war approaches, color drops in vibrancy. During the dark time of separation while John P. was a prisoner of war, photo treatments drop to a stark black and white, with hits of angry red in the text. The paper for this section shifts as well, changing to a muted and speckled paper stock for the excerpts from "Ghost Soldiers." The red moves to a warm pink when the family is miraculously reunited, and returns to the light blue as Helen begins her new life in America.
Other elements I focused on in this draft:
Additional elements of context: use of small subheads to introduce content; dates and locations in footers
Small adjustments to margins and grid, considering perfect bind
Finalizing front and back matter: determining content and effective layout
Resolving relationships between larger section chapter and smaller section headers
Refining system for adding my own voice through explanatory captions
Table of Contents variations
The final book ended up with a total of 167 pages. I had ten copies printed and sent to a local binder for the text block to be perfect bound. I made hard cover case bindings with a dark grey book cloth, attaching the text block only to the back cover for a more elegant opening experience. Finally, I printed and trimmed the dust jack.
"After So Long: One Family's Story of Faith, Resilience, and Enduring Love"
I decided on this title in reference to what I believe is one of the most important documents in my grandmother's collection. In his letter to his mother announcing his release from three years in a Japanese prison camp, John P. writes, "Just had the most thrillin experience of my life we have been released after so long." I love this letter for the immediacy of the emotion it conveys. It was written just days after the heroic rescue mission completed by the 6th Army Rangers in Cabanatuan, where John P. was one of the 511 prisoners evacuated. His handwriting here is unlike it appears in any other letters, clearly charged with overwhelming excitement.
To me, "After So Long" carries a multitude of implications. After such a long season of suffering and waiting, John P. was reunited with Vera and Helen. After a long period of uprooting transitions, from Harbin to the Manilla to landing in California, Helen finally establishes a new and richly engaged life in America. And after so many years of this amazing story remaining trapped in memories and disconnected artifacts, this book beings to finally piece it back together.
Click to enter full screen
Note: the "Ghost Soldiers" section is printed on 70lb Speckletone paper in the color "Old Green," which is not reflected in this digital version